We will Design, redesign, clone, revamp, migrate and customize WordPress website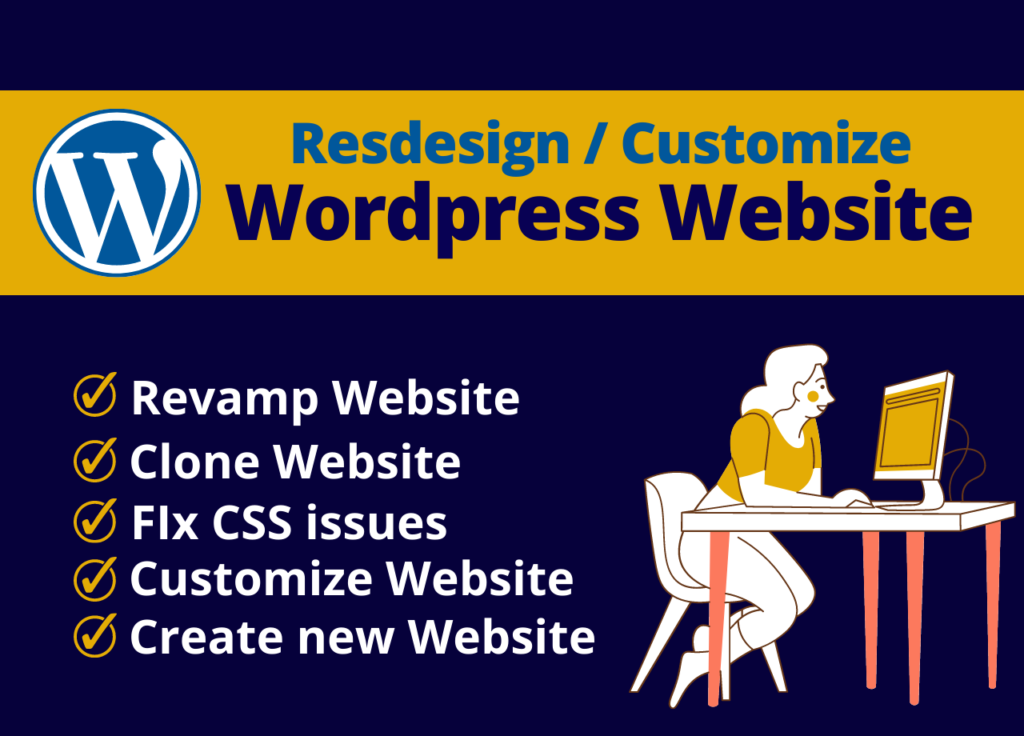 If you are looking for someone to customize, design or redesign your WordPress website then you have come to the right place.
We professional WordPress developer with 8 years of experience in this industry. we will provide you all website redesign services and many othrs.  Since 2013 we have helped 300+ my clients and grow their business. So buy with confidence !!
Here's what you'll get from this Project:-
✅ WordPress theme installation
✅ Plugin Configuration and installation
✅ Design WordPress Website
✅ Redesign WordPress Website services
✅ Revamp WordPress Website
✅ Clone WordPress Website
✅ Migrate WordPress Website
✅ Theme Customization
✅ Rebuild WordPress
✅ Fully Responsive Design
✅ Ecommerce Functionality
✅ Sliders and animations (if necessary)
✅ SEO and Speed Optimize WordPress
✅ Site Transfer to another Domain
✅ WordPress full Website creation and customization
Which types of sites can we create?
✅ Education
✅ Personal Blog
✅ Portfolio
✅ Agency
✅ Business
✅ Medical
✅ Saloon
✅ Health & Fitness
✅ Wedding
✅ Video and Photo Gallery
✅ WoCommerce
✅ E-Commerce
✅ Gym
✅ Travel
✅ Real Estate etc
Feel free to contact us !!